The other names of work order are job order, work ticket or service ticket etc but purpose of all is same. Work order is a document which is received from an external customer proving the information about what work has to be done in which time and also the complete and comprehensive picture of the work which is needed to be done. It also summarizes the information of customer and lets us know about the labor as well as material used for the work which is awaiting to be done next. Work order template is Microsoft excel based template which is easy to use in a way that it uses excel formulas and you have no need to do more work but only add the quantity, unit costs, tax charges and other charges and you will find the accurate results about the cost which will applicable for the accomplishment of the task.
Components of work order template
Work order template has also the information that which things are needed to be purchased or to be manufactured in order to complete the task which is mentioned in the work order form. Work order forms lets customers and clients to get require work done without visiting the company or vendor personally. For example, if you want construction work to be done, then you can fill and send construction work order to the contractor or construction company to get the work accomplished.
Majority of business establishments and companies are using work orders to prioritize and keep track of works to be done in timely manner as per requests made by customers or employees. A work order form may consists of details and info such as name of the ordering person, nature of work to be done, expected time frame to get work done, payment terms and date etc. Here we are providing you an editable work order template that can be used to make work order forms for your own business or company.
Sample Work Order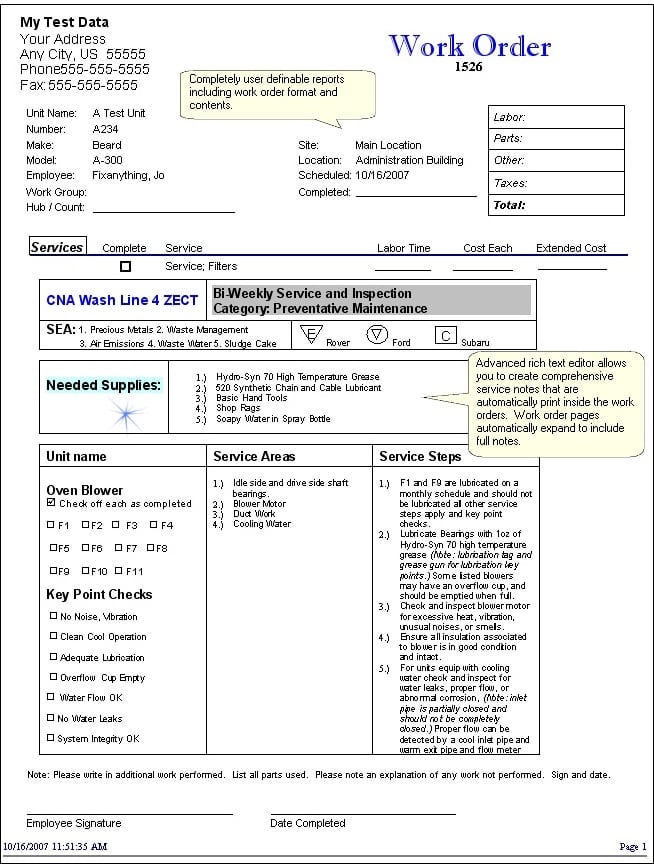 Work Order  Example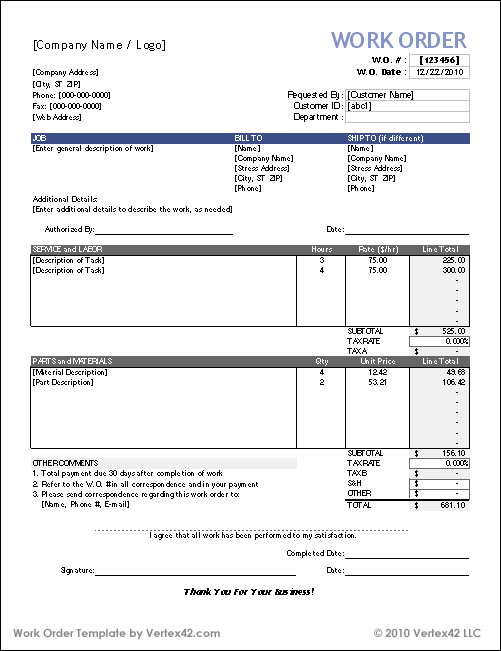 Work Order Editable Template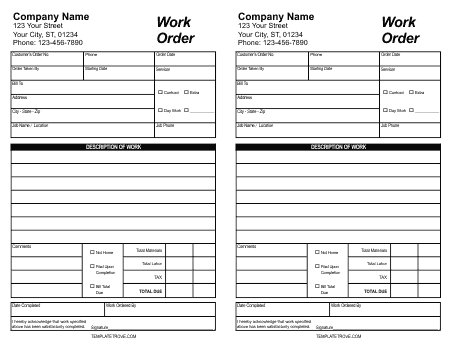 Work Order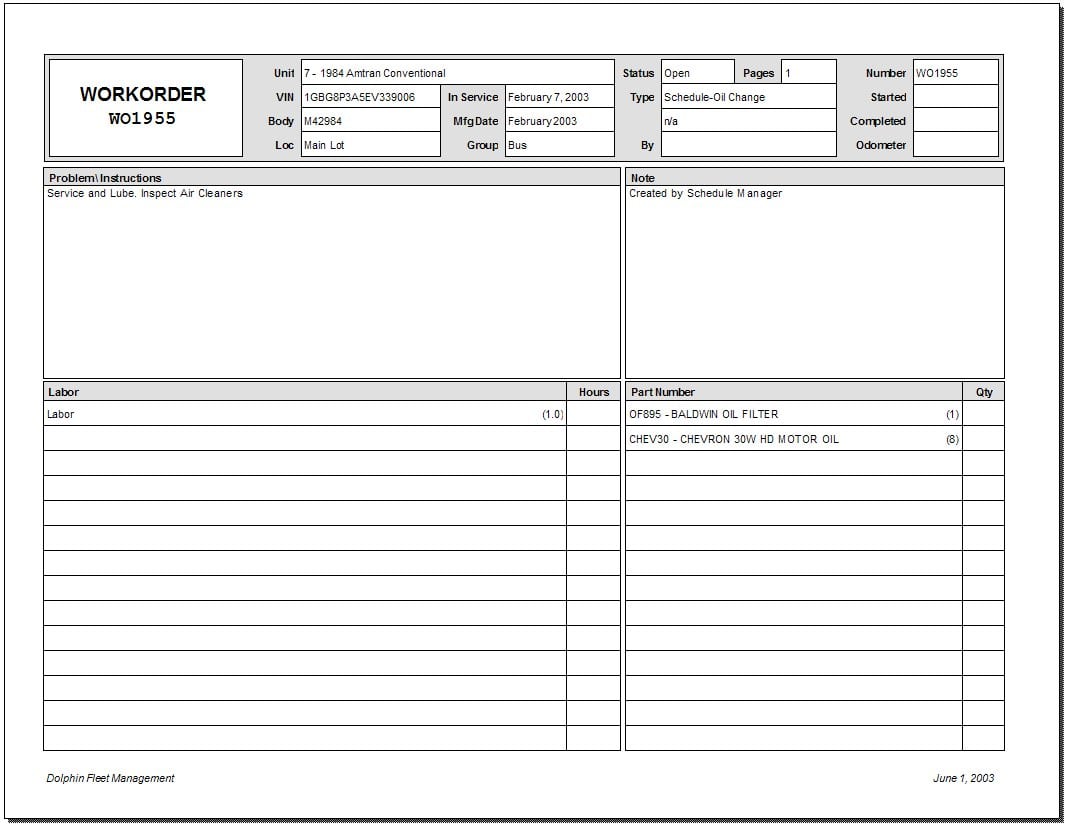 Work Order Printable