If you are interested in buying or selling a boat, you must have to fill up boat bill of sale because it has the essential information about the buyer and seller and the agreement settled between the both. You must have the boat bill of sale either you are transferring ownership rights of the boat or vessel to another person or you are purchasing a new boat. A boat bill of sale is a legal document between the seller and a buyer of the boat as a document of proof. If you are willing to sell or buy a boat or you want to transfer the ownership from one to another person, you need to have a bill of sale for the secure transaction between seller and buyer and should be assigned by the both.
Contents of boat bill of sale form template
If you want to buy a heavy boat, you should also ask for a boat bill of sale to make the purchasing process legal and to make the secure transaction. Both the buyer and seller have to read the terms and conditions more carefully written on the boat bill of sale and then sign the document. Boat bill of sale template is a proof between the purchaser and seller to prevent any type of disputes or quarrel after the agreement or the transaction has made.
Boat bill of scale is a document designed and prepared in Microsoft word and can easily be edited. In this template form, you can add the desired information according to the condition and type of carriage in the specification box and also you can write some important legal terms and conditions to make the transaction fool proof and legal. It also has a box for complete information about the both buyer and seller and also the contact details and signatures of the both. Keep this important document in a safe place where you can find it when you need it the most.
Download Boat Bill Of Sale Form Templates Below
Sample Boat Bill Of Sale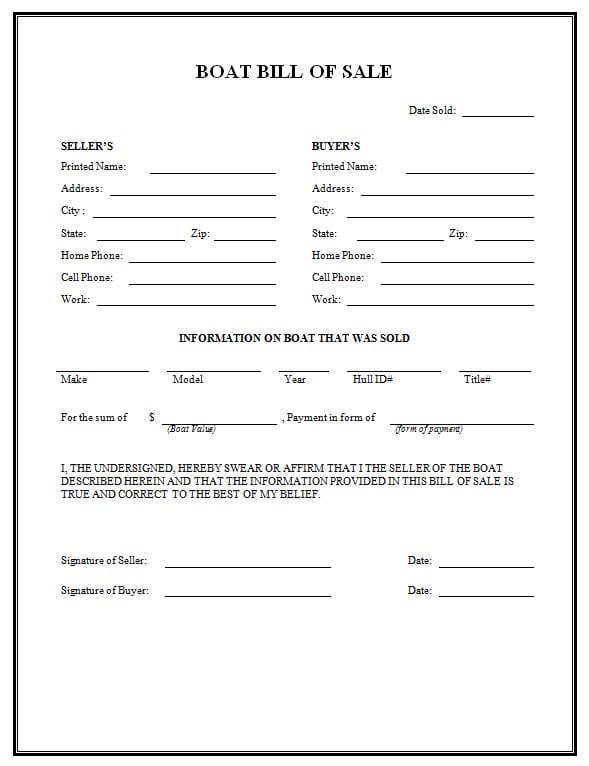 Boat/Trailer Bill Of Sale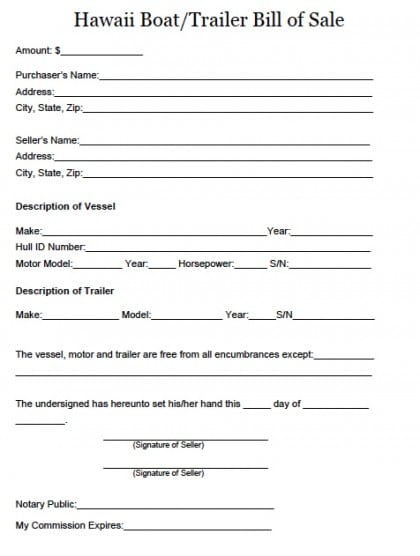 Blank Boat Bill Of Sale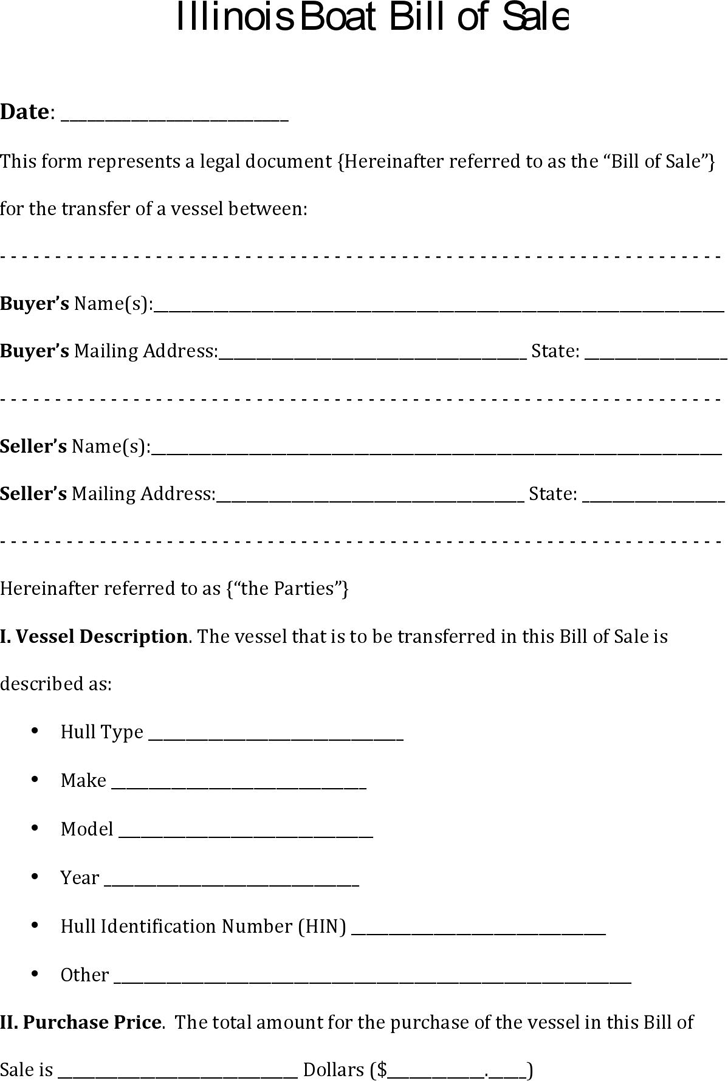 Printable Free Boat Bill Of Sale